Cyclone filters: the front seperator for dust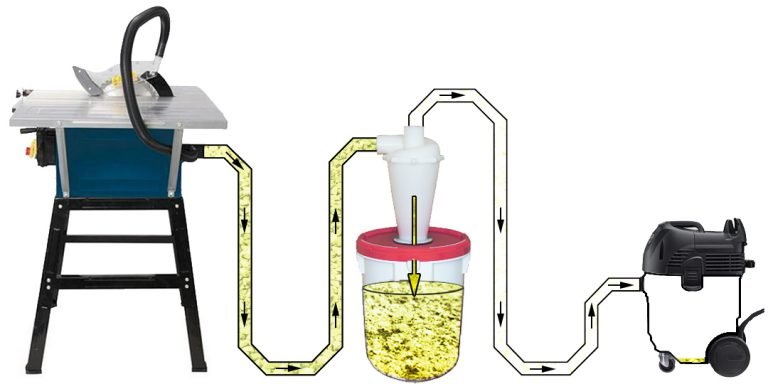 Cyclone filter systems work as a front separator. Up to 99% of the dust is prefiltered and therefore does not end up in the vacuum cleaner itself.
Benefits of the cyclone filter system:
vacuum cleaner bags hardly need to be replaced, saving time and money;
the suction power of the vacuum cleaner is retained longer, because the vacuum cleaner bag hardly gets full;
the vacuum cleaner engine will have a much longer life span because up to 99% of the dust does not end up in the vacuum cleaner itself.
Work:
Cyclone filter systems can be used in all circumstances where dust is present. For example:
Grinding in floors and walls;
Sand blasting cabinet;
Sanding machine;
Table saw;
Router;
And many other applications.
Do you have any questions? Most answers can be found on the
FAQ page
. Can't find the answer? We are happy to help. Please contact us via our
contact page
.